'All hands on deck' for COVAX Rollout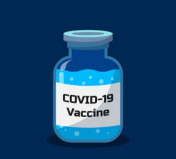 Efforts need to be made to ensure every qualified immuniser is available and authorised to administer COVID-19 vaccines (COVAX) ahead of the planned rollout, pharmacy leaders believe.
Pharmaceutical Society of Australia National President, Associate Professor Chris Freeman, told Pharmacy Daily that engaging pharmacist vaccinators would be crucial if Australia is to meet the Federal Government's target of administering 80,000 doses a week.
"Australia will need all hands on deck to ensure that there is wide and comprehensive uptake of the vaccine, particularly in rural and remote areas where there may be a limited number of other vaccinators," he said. "PSA strongly believes that a large scale rollout of this vaccine in Australia can only be achieved by utilising pharmacist immunisers across the country in addition to other immunisers." Freeman added that Federal, State and Territory governments "need to act now to ensure legislation is in place to support this vital rollout" campaign.
Pharmacy Guild of Australia Victorian Branch President, Anthony Tassone, welcome the Federal Government's announcement that community pharmacies were identified as administration sites for the vaccine under the Government's policy. "With such a significant task ahead of us to immunise as many Australians [as possible], who want to receive the vaccine in 2021 – we literally need all immuniser 'hands on deck' to get the job done," he said. With the Government repeatedly stating that the vaccines will be available free-of-charge to all Australians, Tassone said, "it is unclear how pharmacies delivering the vaccine would be remunerated as there is currently no mechanism for pharmacies to bill Medicare for delivery of vaccinations unlike other health professionals". "This needs to change for the benefit of patients who may choose to receive a vaccination from their local trusted and convenient pharmacy," he said.
Meanwhile, Freeman welcomed the Government's announcement that pharmacists and GPs will be among the first groups of Australians to receive COVAX, "enabling them to continue to deliver vital health services to the community."
Source: Pharmacydaily.com.au, Friday 7 January 2021